Storage Construction to Exhibit at the Mid-Atlantic Self-Storage Conference & Trade Show, May 18 &19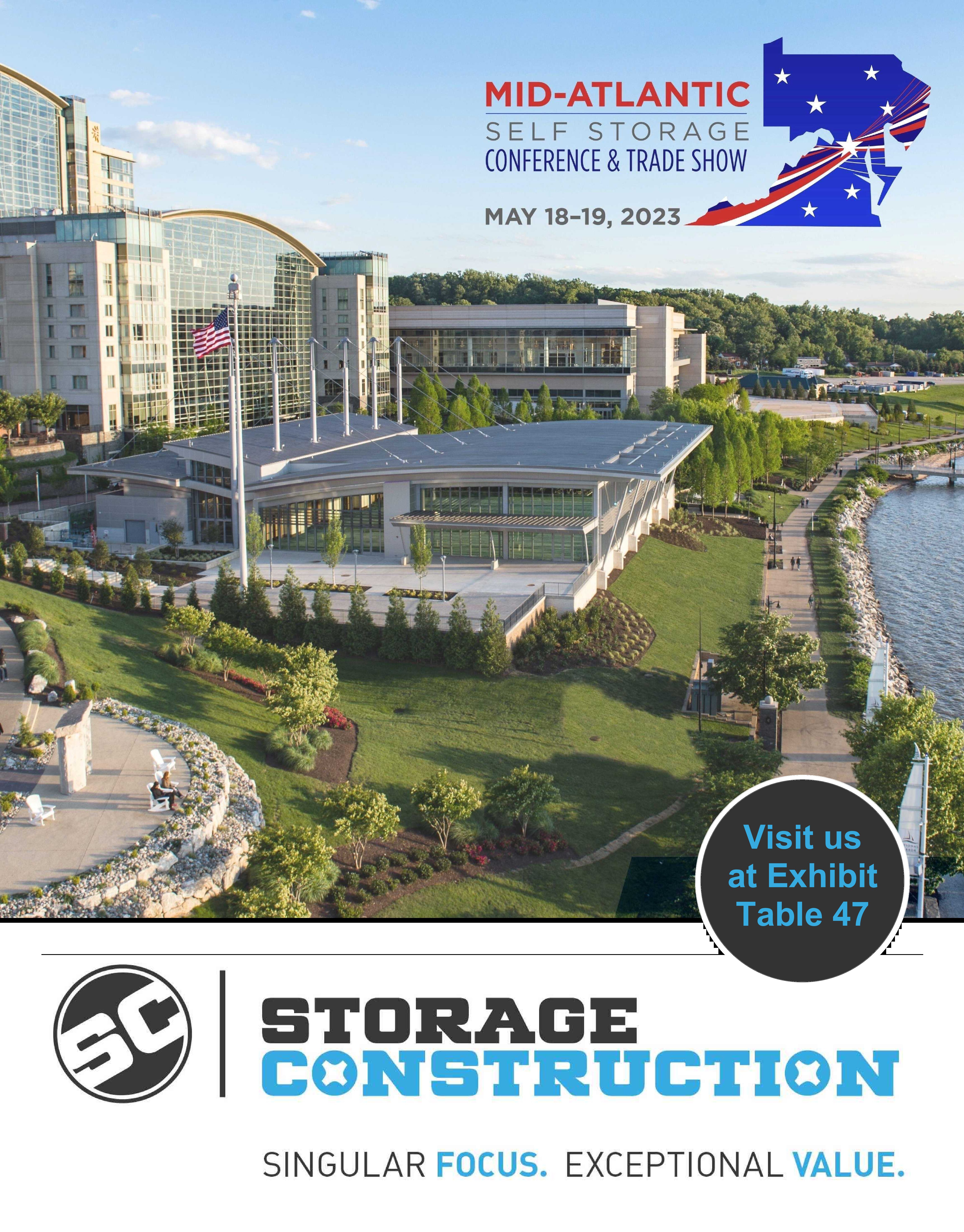 In just a few weeks, representatives of self-storage associations from the Middle Atlantic region will convene in National Harbor, Md — and Storage Construction will be there as both an exhibitor and a sponsor.
Make plans now to visit us at Table 47 at this important industry event, which will be held at the Gaylord National Resort & Convention Center.  Check out overviews and updates of several of our new and in-progress projects – from multi-story facilities to conversion projects.   We will also have sales representatives and project managers available to answer questions about what's new and what's coming in the rapidly expanding sector of self-storage construction.
Want more details on this show? Just get in touch with us at info@storageconstruction.com or 855.588.4330.
DETAILS
WHAT: The Mid-Atlantic Self Storage Trade Show and Conference
WHERE: Gaylord National Resort & Convention Center, National Harbor, Md, Table 47
WHEN: May 18-19, 2023