STAFF SPOTLIGHT: AMANDA LENKER
(May 21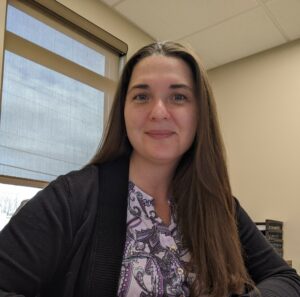 , 2023)
We're pleased to introduce Amanda Lenker, who became Storage Construction's Accounting Manager in June of 2022.
In her role, Amanda oversees the important responsibilities of managing financial statements, bank records as well as human resources and payroll.
Amanda has been an accountant and tax professional for close to 20 years, starting as a tax preparer right after graduating from high school. She later moved on to work for an accounting firm and began to enthusiastically gather financial skills and experience for future work.
Her connection with PFG Capital, Storage Construction's parent company, began in August of 2021 when she accepted the position of Staff Accountant to oversee and manage all accounting functions for PFG's affordable housing portfolio. A few months later, she began to take on responsibilities for Automated Security, a sister company of Storage Construction. Through her work with PFG Capital and Automated Security, she began to develop a familiarity with the operations of Storage Construction. In June of 2022, Amanda took on identical obligations for Storage Construction as well.
"I appreciate the opportunity to get my feet wet in all aspects of accounting throughout all of our companies," Amanda says. "In addition to the interesting work, the team has been so inviting and fun."