STAFF SPOTLIGHT: SHANNON GREGO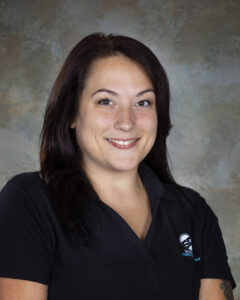 (July 28, 2022)
We're happy to introduce Shannon Grego, who joined Storage Construction in June 2021 as a Project Estimator.
In her role, Shannon's responsibilities include:
Studying plans, specification manuals, and any other key information to properly understand specific project work.
Obtaining quotes and negotiating with subcontractors and vendors
Developing comprehensive outlines of required project work
Maintaining relationships with suppliers and subcontractors
In just one year, Shannon has set up new databases, and moved the company into engaging in competitive bid scenarios, According to Shannon, her greatest accomplishment so far has been her contribution to Storage Construction's overall growth, as well as her own growth as an Estimator.
"I'm extremely happy to be able to work at such a great company, and with such a wonderful group of people," Shannon said.
When not in the office, Shannon's biggest and best pastime is taking part in activities with her children.  They enjoy anything that involves the outdoors, including hiking, walking, swimming, hunting, fishing and camping.