North Penn Project Wraps Up in Colmar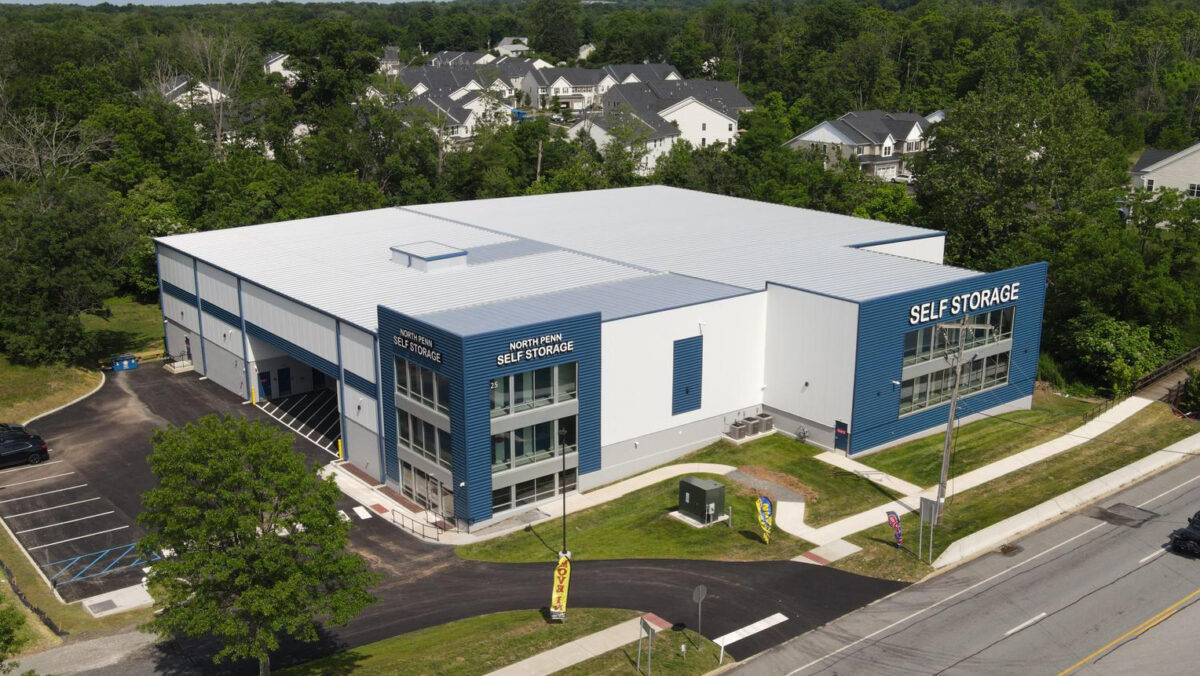 (June 23, 2022)  Last month, Storage Construction completed its 87,000 square-foot, 3-story North Penn project in Colmar, PA.
This new facility required quite a bit of site preparation before we got started with new construction. We demolished and removed a 32,000 square-foot existing building, an existing slab of more than 18,000 square feet, plus several tons of unsuitable soils.
The finished structure includes a new slab, two elevators, and a covered loading/unloading area on the first floor.  As an added design touch, the entire facility was decorated in the color scheme of a local high school.