STAFF SPOTLIGHT: JEREMY PENA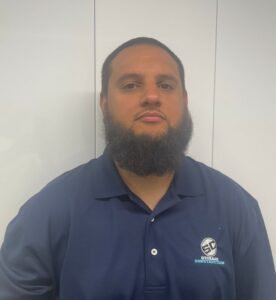 (June 22, 2022)
We're happy to introduce Jeremy Pena, who joined Storage Construction in May 2022 as a Project Superintendent.
In that role, Jeremy's responsibilities include:
Managing daily activities, quality of site work, and safety on jobsites
Maintaining his accessibility to contractors to ensure their organization and progress toward the project goals
Ensuring safety on jobsites
Managing costs relative to budgets
He brings more than 12 years of commercial and residential construction industry experience to our team.
In 2017, Jeremy served as a project manager for a benefit concert to raise funds to assist the people of Puerto Rico following the devastation caused by Hurricane Maria. He provided organization, motivation, and support for staff and attendees, and the event raised more than $12,000 in just 6 hours. Jeremy is very active in supporting his community, and was a presenter at the PA Latino Convention in 2021, which he hopes to continue in the future.
Jeremy has had a long-time interest in design, mechanical systems, and creating art from metal.  He creates sculptures using scrap metal, is interested in blacksmithing, and constructs AR15 platform firearms in the hopes of getting involved in competition.  He has even produced ornamental ironwork for some of his construction projects.
He is an outdoor and travel enthusiast, and an avid hunter and angler. He enjoys training for and competing in half-marathons, Spartan, and Ragnar races.