Anticipating the Problem: Protecting the Pike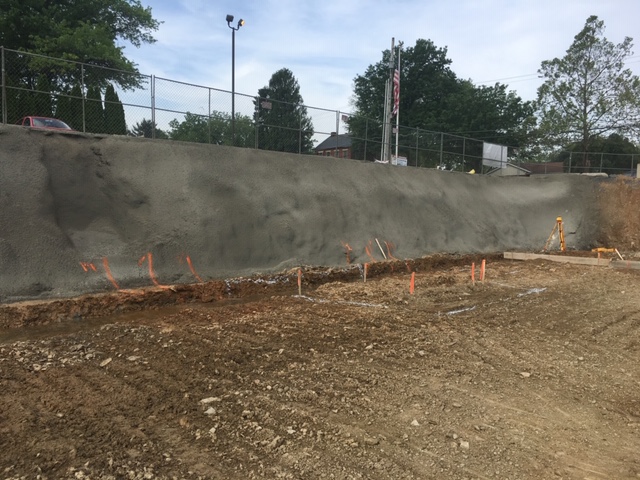 Let's face it: most construction projects run into challenges somewhere along the line.  Storage construction projects are no different. Delays in intermediate phases of the project, breakdowns in the supply chain, complications with permits  — all are familiar hurdles in the road from design to opening. Where Storage Construction distinguishes itself is in our ability to not just overcome obstacles, but to anticipate them in order to minimize delays and cost overruns.
The Moove In Self Storage project in Lititz, Pa., is a perfect example. This facility, a 67,000-square foot building that began as an existing storage facility and an adjoining motorcycle repair shop, had an added complication of its proximity to the Lititz Pike, a highway used by more than 30,000 vehicles a day. The proposed storage facility had an already restricted footprint and required the carving away of some of the adjoining bank that supported the highway. Storage Construction recognized that it would have to find a way to reinforce the bank next to the road, not only as construction was taking place, but also for the life of the facility.
The solution we devised was the use of a product called Shotcrete, a pneumatically applied cement mixture, typically used to reinforce the walls of swimming pools. By factoring the application of Shotcrete into the construction and site preparation, we were able to eliminate any delays in the project, while not sacrificing the safety of the roadway or having to redesign the footprint of the building.
This is just one example of how our design-and-build process anticipates and addresses issues and adds value to our clients.
Contact our team for more examples of challenges we've resolved before they've had an impact on the project.
http://www.storageconstruction.com/contact-us/