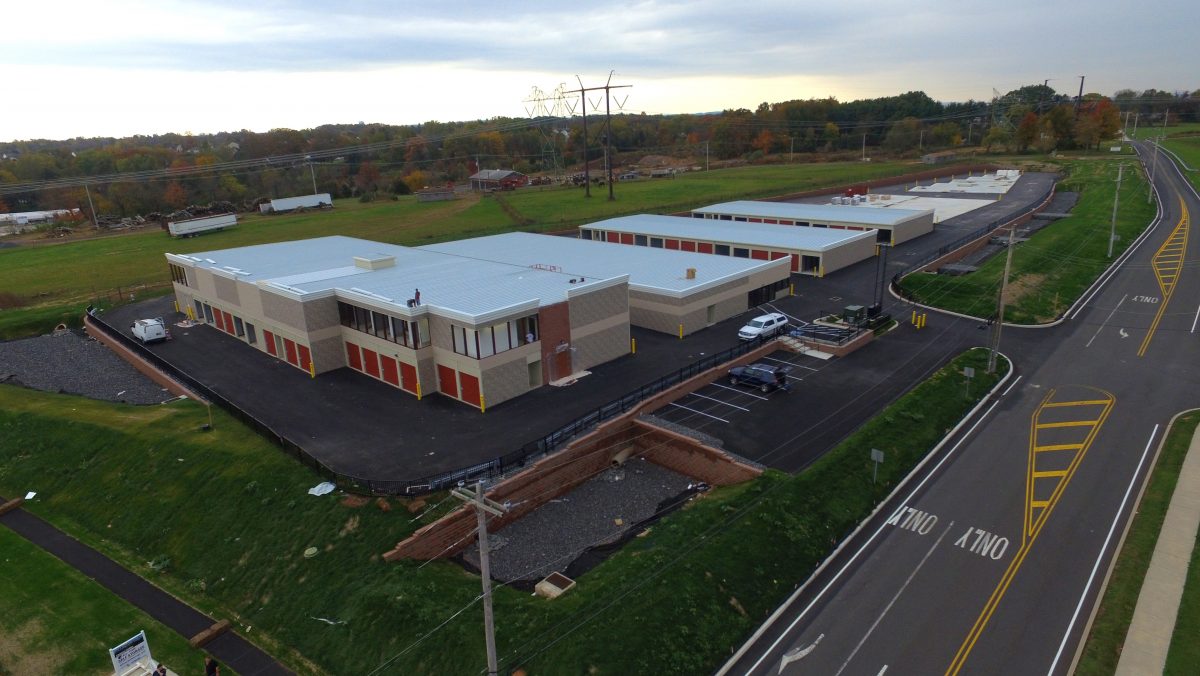 Some facilities require certain cosmetic finishes to acquire construction approval. This project was outfitted with decorative elements to make it blend into the surrounding retail buildings.
Phase I was completed in 2017. The project involved constructing four buildings, one of which is a two-story structure. It features a combination of temperature and non-temperature controlled units, which gives the owner more options to meet the clients' needs.
Phase II will be wrapped up in 2019 and includes a two-building expansion that adds 19,800 square feet of rentable space to the property.
Specifications
38,500 square feet
4 buildings
One 2-story building with decorative finishes to match surrounding retail buildings
3 single story buildings
Mix of temperature/non-temperature controlled units
392 units
Completed in 2017
Phase II
Currently under construction
19,800 square feet
2 building expansion
One 2- story building
One single story building
250 Units
Will be completed in early 2019