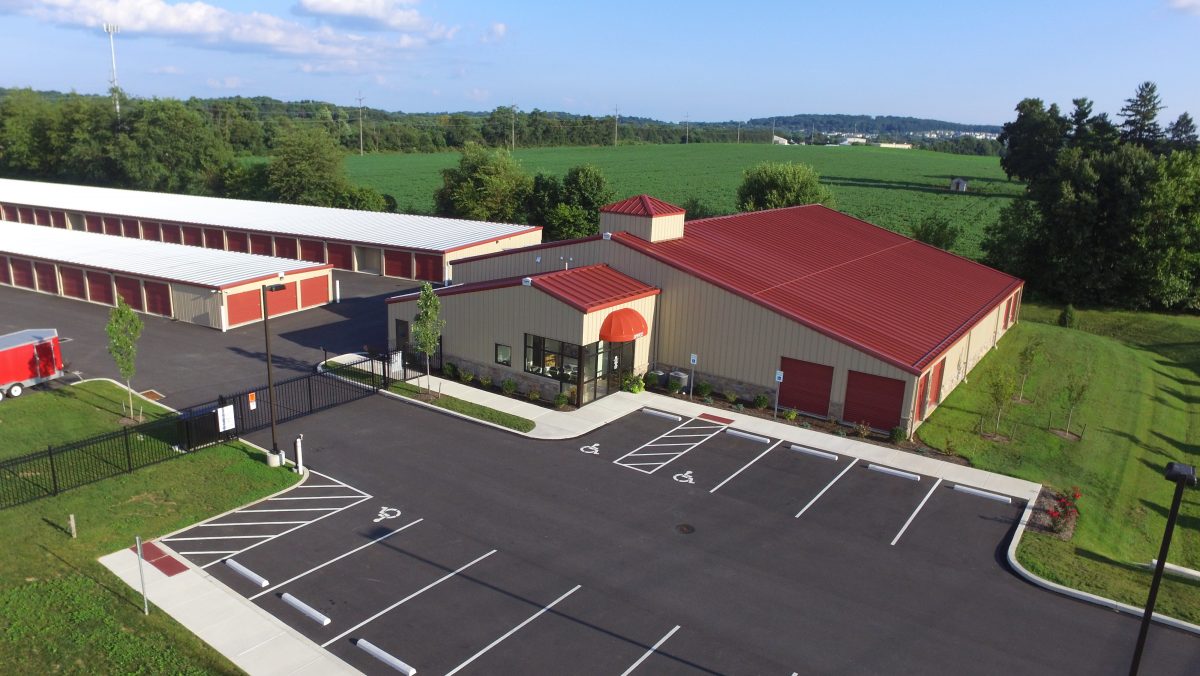 Self-storage facilities can be unique and match their surroundings.
This facility appears right at home among the neighboring fields. The office building has decorative features that make it blend into the rural area, including a gable roof.
After phase II, this facility has almost 500 total units plus outdoor parking space. Landisville utilizes additional outdoor space for trailer, boat and RV parking. Our team is able to review a parcel of land and build to its potential.
Phase I
42,000 square foot new facility
350 units
2 single story buildings and a decorative office building with storage units in the back
1 of the single-story buildings has all exterior drive up units
The other building has exterior drive up unis and interior units
Outdoor parking for boats and RVs
Completed in 2017
Phase II
1 building
24,000 square feet
Interior temperature controlled units
Drive up units and temperature controlled drive up units
131 units
Completed in 2018