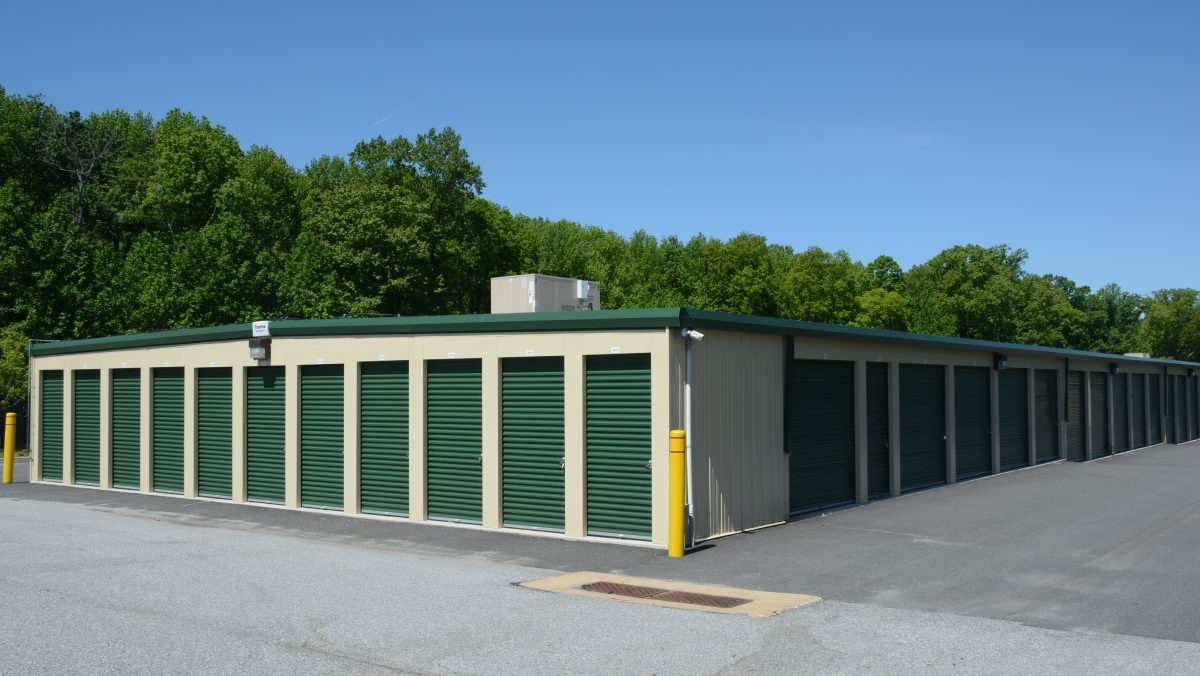 Expansion potential is an exciting opportunity for a self-storage owner.
As the customer base increases, it can be beneficial to expand the facility to accommodate. On this project, our team was able to advise ownership on possibilities for the property and complete the job.
This project in Bear, Delaware involved adding two buildings. The property is paved and offers convenient, temperature controlled drive-up units. The green and tan color palette used helps the buildings blend into its surroundings.
Specifications
Expansion of an existing facility
17,100 square foot. project
2 buildings
Fully sprinklered
Temperature controlled buildings
Includes temperature controlled drive up units
110 total units
Completed in 2017