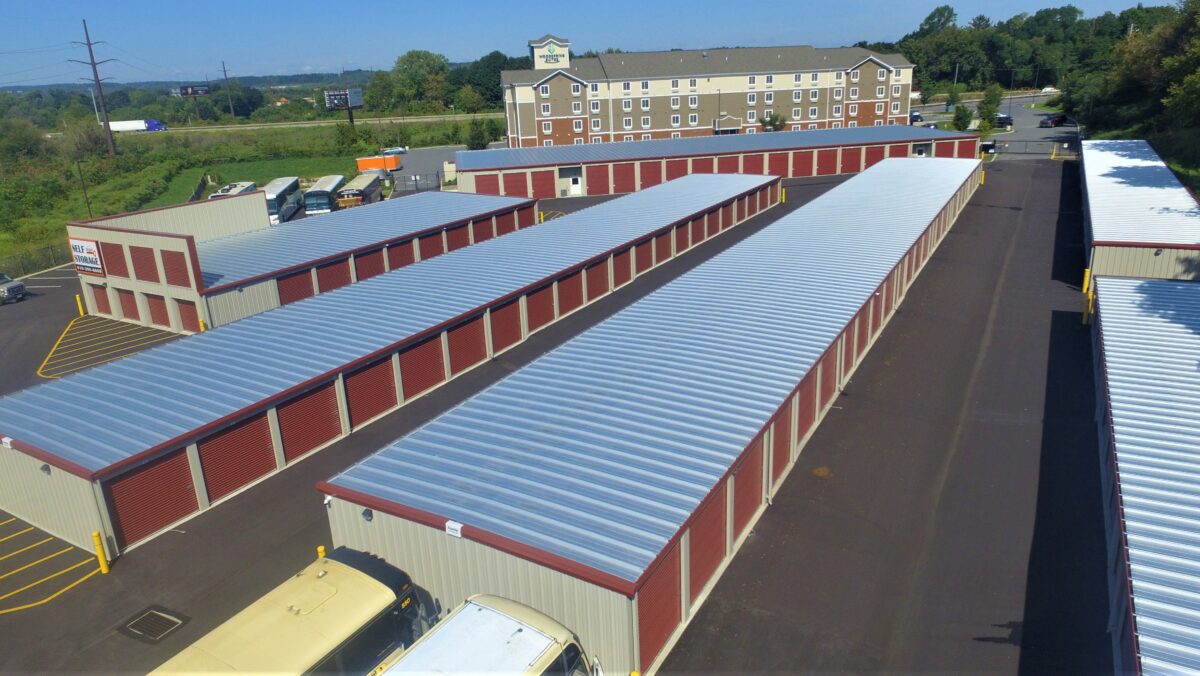 The Budget Store & Lock Project in Allentown is a perfect example of how efficiency and creative problem solving were used to keep a project from missing a prime rental season.
The project got underway in the late fall of 2018, right around the time that temperatures were beginning to dip, and when other builders might have opted to suspend construction until the threat of ground-freeze was over. Storage Construction took a different approach.
In cooperation with the owner, our team brought two ground-heating units onto the jobsite, which enabled us to continue the concrete work on the six buildings that made up the facility.
This method allowed the project to be completed in time for the spring rent-up season, which resulted in a bottom-line boost for the owner.
SPECIFICATIONS
Design/build
New construction
36,975 square feet
Six buildings
195 total units: 64 climate-controlled, 17 drive-up, climate-controlled
Completed in May 2019